HostGator.Com is one of the leading web hosting service available in the world for hosting websites so that people can access the world wide web. HostGator comes with four plans namely Shared Hosting, VPS Hosting, Dedicated Server Hosting and Managed WordPress Hosting plans.
HostGator.Com was founded in the year 2002 and soon it became one of the largest and biggest hosting companies in the World. With its growth and increase in several customers, everyone gets the chance to host their websites at a very affordable price with great service guaranteed. 
As we have discussed above there are four different plans that HostGator provides to its users, let us check out the best plans and features of HostGator below and analyse all of them below:
If you are a beginner and wanted to start understanding this field then the Shared Hosting plan presented by HostGator.com is the best plan you can get. With pricing starts from $2.75 per month, Shared Hosting is the best and affordable plan you can choose and start a new website with low traffic and learn many things.

As shared hosting is limited to only a single server, cloud hosting is a plan where it utilizes multiple servers. With pricing starts from $4.95 per month, this plan is suitable for those websites which gets frequent traffic spikes.
This plan is especially for dedicated WordPress powered websites that are optimized as a part of their Shared Hosting plan. The best feature of this plan is that it optimizes the performance of your website and protects it from some common WordPress attacks.
VPS (Virtual Private Server) Hosting:
Best for websites that are suitable for growing websites that have frequent traffic spikes, the VPS Hosting is for those websites that allow you to manage virtual resources on a cloud hosting platform.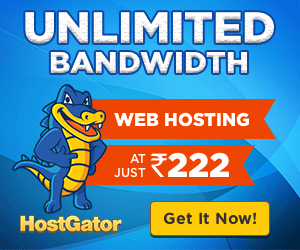 If you can take the responsibility of managing a website by yourself then the Dedicated Server Hosting is the best plan you can choose. This plan will get you a server solely for hosting your website.
As we have discussed the plans above let us now check out some of the best features you can get from HostGator.Com below:
HostGator guarantee's record uptime of 99.99% every time you run the website. By any chance, if you experience any downtime then HostGator you will get back one-month credit on your account.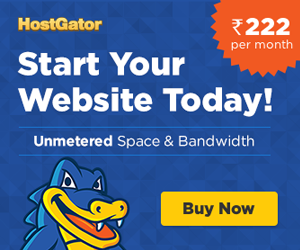 If you are not happy with the service, they are providing to you then HostGator offers 45 days money-back guarantee from their side.

There is an option of flexible billing periods where you can choose between monthly or yearly billing period if you take a longer billing period you can get great discounts.

HostGator.Com is one of the leading web hosting providers you can choose for your website. With flexible plans and best customer support you can get with them you can trust HostGator the most.